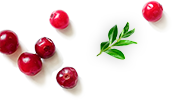 Allied Biotech believes that high-quality human assets are one of the key factors for the success of the company. Based on Allied's corporate philosophy, our continuous investment in human capital also helps us to gradually move toward our business objectives.
Today at Allied Biotech, our global teams are getting stronger and wider, all united by one single purpose: to create brighter lives for all. So, if you want to make your mark on the world, maybe you've found the right match in our family. Ready to join us?
Find more
About Us
Discover nature's best nutrition and create healthy life.